dog services
ONE ON ONE IN YOUR HOME
For the behaviorally challenged dog and owner! Whether your dog is showing aggressive behavior to people or other dogs, or chases cars or livestock or barks all night or runs away or will not come, any behavior that is disruptive and you are at a loss as to how to deal with it, then this class is for you. – Cost $75.00/hr. One hour minimum
ONE ON ONE ONLINE
Not Local? No problem, you can still train online with live sessions using FaceTime or Skype. Online we can train basic manners or other behavioral issues you need help with. Cost $75.00/hr. 75 minute minimum
PUPPY CLASSES (12-16 wks)
Puppy classes start after the 3rd round of Vaccinations are completed. Ask your veterinarian if you are not sure which round your puppy has received.
The earlier you start with your puppy the better, so you can begin at home. If you enroll with my puppy course the first two lessons can be at your home or over Skype. Once your puppy is ready he or she can join the class. We will train basic good manners such as sit, stay, down, come etc. We will also address the house breaking or potty training problems. Class meets once a week for 6 weeks. Cost $200.00
JUVENILE CLASSES (8-13 mo)
After the soft puppy period we enter the rambunctious juvenile, this class is for the 8 to 13th month old dog. If you have had your puppy class elsewhere and are having difficulty with this next phase of you or dog's life, then this class is for you!
The classes will help you train polite greetings with dogs and people, establish recall, problem solve on excessive barking or fear of strangers or dogs and other behavioral issues.This class is perfect for those dogs that already have some familiarity with clicker training and know the basics in good manners. Class meets once a week for 4 weeks. Cost $140.00
DOGGY DAY CARE
When you bring your dog for day care it gives him the opportunity to learn all the social skills vitally needed to live in our world, from understanding how other dogs play and communicate to giving me the opportunity to reinforce good behavior when he does play.
"Play is an important aspect of dog behavior, exercising a continuous influence over social development and learning throughout the life of a dog." Steven R. Lindsay.
If you are at work all day and your puppy is alone at home consider this invaluable service as part of your training program. Cost $30.00/day
BOARD & TRAIN
Limited spaces available. This program is for the pet owner who has no time to train! Each program is based on what you need to have a well behaved dog. This program is best suited for dogs with severe behavior issues.
JUST BOARDING
Limited spaces are available for just boarding. Cost $38.00/day
ONE ON ONE IN YOUR HOME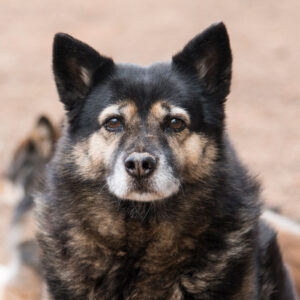 ONE ON ONE ONLINE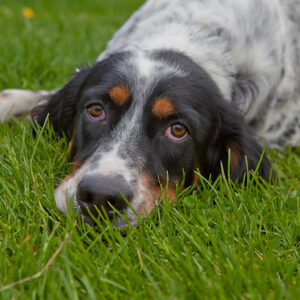 PUPPY CLASSES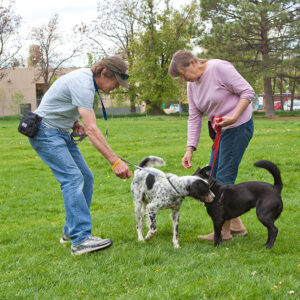 JUVENILE CLASS
DOGGY DAY CARE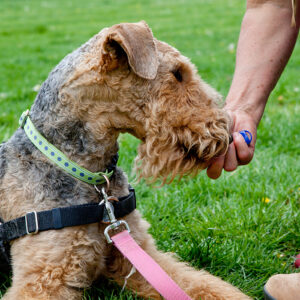 BOARD & TRAIN

training in shelters
THERE ARE ONLY GOOD DOGS.
I have worked and consulted with rescue organizations since 2000. I can help your shelter develop programs that will reduce stress, improve adoption rates and train staff to develop their playgroups and enrichment programs.
Training includes:
• How to accurately identify a dog's personality
• Train staff and volunteers in Canine body language
• Develop Enrichment Programs for dogs
• Train Staff and volunteers in basic reward based training
• Train Adoption Councilors
• Circle Training© Program